Editorial Staff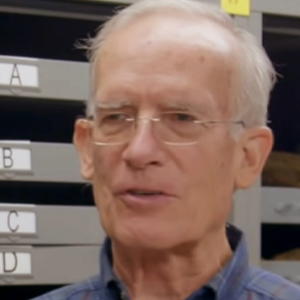 Arthur V. Chadwick, PhD
Paleontologist

Board of editorial advisors
Jiri Moskala, Chairman
Arthur V. Chadwick
Terry Robertson
Randall W. Younker
Richard W. Johns
Richard Davidson
Ed Zinke
WEBSITE DESIGN
Kama Wilson // Smitten LLC

POWER POINT DESIGN
Scott von Feldt
GENERAL COUNSEL
Richard W. Johns, Esq.
TRADEMARK COUNSEL
Alexis Campbell, Esq.
HONOR AWARDS
Garry Hooper // Black Forest Plaques

The Editorial Staff serve as volunteers. All share the Biblical and scientific evidence it is impossible for inert chemical elements to self-create biological life from non-living matter. DNA dictates design. It is impossible for any simple or complex life form to evolve distinctly different forms of other kinds of plant or animal life.
The Editorial Staff recognizes that variant views expressed on the expressed in Genesis File may not necessarily reflect the perspective of any individual editor. There is unanimous commitment to a policy and absolute devotion to fundamental Christianity that nothing is knowingly published that is not scientific, historic and Biblical true.