A REMNANT AND A ROYAL LINE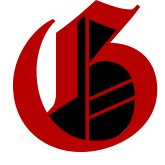 A REMNANT
AND A ROYAL LINE
Since the creation of life on Earth, a "Royal Line" of men, women, and children have been faithfully worshiping God, their Creator of all things.
Elijah exemplified this line of believers willing to put their lives on the line for the one and only true God, to preach truth in a world engulfed in sin. A discouraged Elijah, believing himself alone in his loyalty to God, fled for his life from the wrath of an evil king and queen determined to kill him. 
While finding refuge in a cave, God sustained him with courage and comfort. Our all-powerful God did not speak in a hurricane of wind, a shattering earthquake, or a blazing fire, but in a "still small voice."
God assured Elijah he was not alone in the environment of ruthless evil. "I reserve seven thousand in Israel—all whose knees have not bowed down to Baal…" This identical assurance applies to every era, generation, race, language, or religious brand name, since the beginning of time. Members of God's "royal line" of believers are never alone. Always there has been an unbroken "royal line" of loyal believers, standing tall, committed to the Creator.
Paul identifies this ageless, invisible congregation of men, women, and children who obey God's commandments and remain faithful to Jesus, reflecting the character traits of the "born again.
"Love, joy, peace, patience, kindness, goodness, faithfulness, gentleness and self-control." Galatians 5:22,23 "Clothe yourselves with compassion, kindness, humility, gentleness, and patience…Forgive whatever grievances you may have against one another. Forgive as the Lord forgave you." Colossians 3:12,13
Paul also wrote of pervasive evil confronting the "royal line" in end times. 
"But mark this: there will be terrible troubles in the last days. People will be lovers of themselves, lovers of money, boastful, proud, abusive, disobedient to their parents, ungrateful, unholy, without love, unforgiving, slanderous, without self-control, brutal, not lovers of the good, treacherous, rash, conceited, lovers of pleasure rather than lovers of God having a form of godliness but denying its power." II Timothy 3:1-5
Regardless of this sin-drenched environment, a "remnant" of the "royal line" will stand out as "saints who obey God's commandments and remain faithful to Jesus." Revelation 14:12