contact-us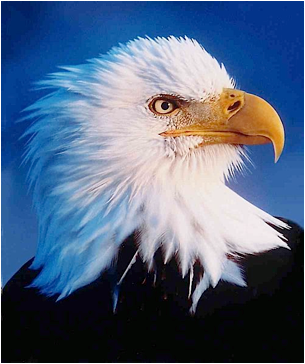 Genesis File.com
publishes scientific, historic, and Biblical evidence focusing on the creation miracle and the glaring deficiencies of evolution theory. More than exposing fact-free "science," the website promotes the Genesis account of the origin of life on Planet Earth.
The website is not affiliated with or sponsored financially by any corporate entity or religious organization but does advocate fundamental Christian beliefs as presented by Christ in Mathew 25 and the Apostle Paul in Galatians 5. Selected Gospel sermon in song are featured on the homepage, under photo icons, as power point and video presentations. Viewers are encouraged to preach Christ in personal lifestyles and "to use words if necessary."
The homepage world globe caption, "Life ab Initio," leads to a lecture by a Rice University scientist who summarizes the scientific reality that life could never have created itself from non-living matters, even in mega-millions of years. Absent the ability of even the simplest life unable to create itself from inert matter, pagan evolution theory is left without a beginning, at any point in time. Comments from a cross-section of scientists from multiple disciplines have been assembled on the homepage, in alphabetical sequence, under the title, "Blue Ribbon Science."
This website is a privately owned, non-profit entity with educational content offered freely to the public, in the format of an internet newspaper, and without charge, password or information request. Application has been made to the U.S. patent and trademark office for registration of both the title and tradename, Genesis File
Genesis File
has not, at this time, sought tax-exempt status from the Federal, or any State government, nor does it generate direct income in its name. Financial contributions are not solicited or expected. The website does not sell merchandise directly to the public but does advocate reading of specific books relative to creation and evolution.
The Editor welcomes notice of any factual errors in website content; news of cutting-edge scientific discoveries; and recommendations of precisely factual and fully documented articles, books, or other websites deserving reference, promotion or linkage with GenesisFile.com.
Genesis File
does not normally pay for articles submitted for website publication. All submissions shall require the following: the name, full resume and recent photo of the author; assurance by the author that all content is true and correct to the best information and belief of the author; that all relevant data is supported by detailed, authenticating endnotes; that nothing in the submitted data infringes on any copyright or conflicts with any ownership claim; and that
Genesis File
is given full authority and discretion to edit and publish within the sole discretion of the website Editor.
EDITOR: Warren LeRoi Johns, Esq. (ret.) CONTACT: GFile29@gmail.com