Love Power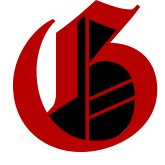 "…Because of His great love for us, God, who is rich
in mercy, made us alive with Christ, even when we were dead in
transgressions— it is by grace you have been saved."
Ephesians 2:4, 5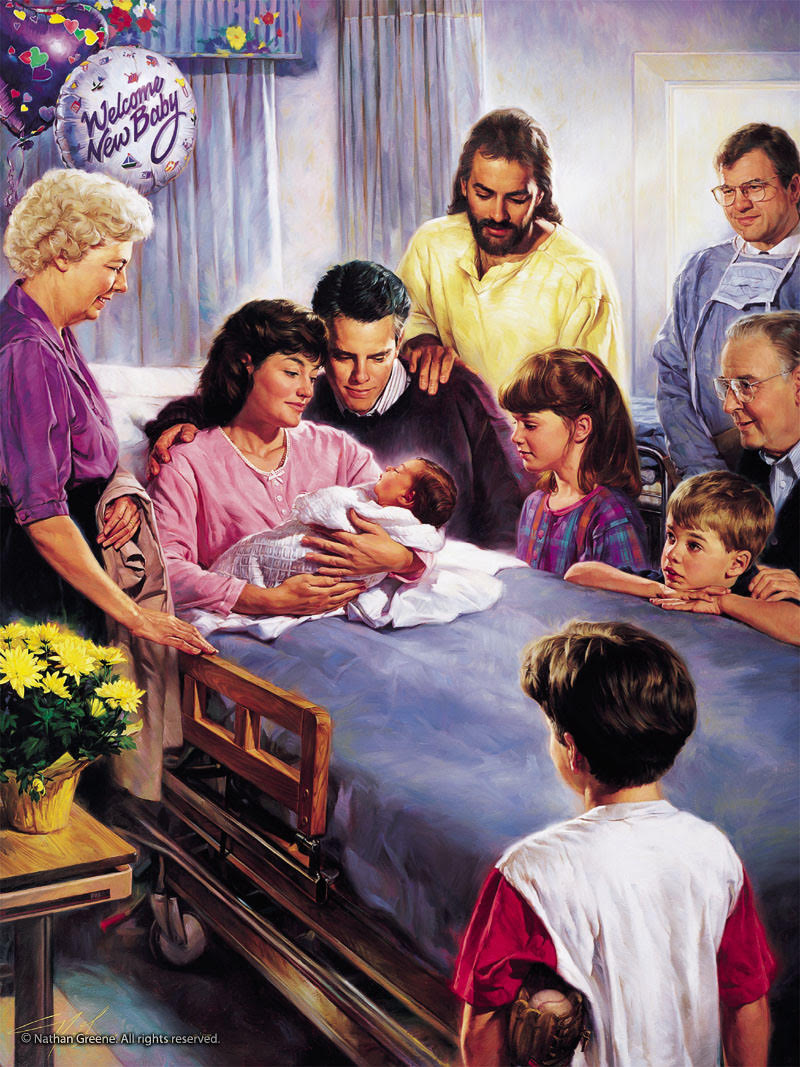 "The Birth" by Nathan Greene, ©, All Rights Reserved, Used by Permission
The emotional legacy of a living, heart-powered love is more than a
noun, but a 24/7, living experience—it anchors human life.
God's invisible gift binds families together.
"Love is patient, love is kind. It does not envy, it does not boast, It is not proud. It is not rude, It is not self-seeking, it is not easily angered, It keeps no record of wrongs. Love does not delight in evil, But rejoices with the truth. It always protects, always trusts, Always hopes, always perseveres. Love never fails… Now, these three remain: faith, hope and love. But the greatest of these is love."
I Corinthians 13:4-8, 13
"…We are more than conquerors through Him that loved us. For I am persuaded, that neither death, nor life, nor angels, nor principalities, nor powers, nor things present, nor things to come, nor heights, nor depths, nor any other creature, shall be able to separate us from the love of God, which is in Christ Jesus, our Lord."
Romans 8:37-39
"Bands of steel melt in the presence of the transforming power of God's pure love."
A young girl volunteered to donate one of her kidneys to save the life of her brother. Awakening from the surgery, she is said to have asked, "Is now the time I'm going to die"? This wide-eyed, innocent, little girl so loved her brother she was willing to sacrifice her own life to save his. No greater love exists than a willingness to voluntarily lay down your own life for another.
Familial love is not taught or learned from a book. It's inherent, locked into the human genome. In its purest form, it plants joy in the life of every family member. When corrupted, it destroys lives. An innocent child, deprived of family love and exposed instead to the toxic influence of a an evildoer parent, becomes a prime candidate for growing into an adult saddled with the credentials of hate.
Love triggers the joyous laughter of happiness and tears that flow spontaneously from the loss of a treasured loved one. While heart-wrenching sadness is an inevitable byproduct of deep love, the anguish and pain come with the comforting awareness of a family and the guaranteed eternal future without sorrow.
Love is more than a noun, or a verb, much less a ritualistic abstraction. Love, when endowed by God, is a living, breathing emotion of power that permeates body, mind and soul.
Human lives, guided by God-given love, experience daily emotional dividends. Love in action has the ability to initiate behavioral moods in social relationships. Love power sets the stage for happy response. Hostility generates conflict.
God's character of perfect love has been summarized in ten rules for happy living and carved into stone tablets. Jesus voluntarily came to Earth to live a perfect life to help flawed humans understand the rich depth of God's love in action. Pure "love," exemplified in the perfect character of God, represents something far and above things tied to the emotion of erotic passion, power or wealth.
True love lives unconditionally, and forever. It is caregiving for the benefit of all other humans, no strings attached. As was said about Jesus, genuine love is "no respecter of persons." Perhaps the ultimate test of simple, Christian love is the inherent ability to forgive enemies who "trespass" against you, without reservation or resort to revenge.
When powered by God's Holy Spirit, the daily lives of "born again" Christians become living sermons, intuitively preaching God's love and justice in their thoughts, words and deeds. These dynamic, living sermons inspire uplifting changes in other lives, marking trails to peace and happiness.
Hearts, outflowing with love, set the mood for relationships. "A gentle answer turns away wrath, but harsh word stirs up anger." Proverbs 15:1 Love power controls the environment. A pleasant greeting, with a smile, sets the stage for a pleasant conversation opening the door to friendship. Lives without love, display a personal insecurity by responding to a bully with revenge, stoking the atmosphere with seeds of hatred.
A life permeated with the characteristics of love, enhances the personal likability factor and uplifting influence in a culture wallowing in conflict and retaliation. Love paves the highway to happiness. Love permeates and powers every fiber of every life that invites the Holy Spirit to recreate a corrupted human heart. Love delivers a shining glow, brightening the countenance of the practitioner.
Character transformations in the lives of "born again" Christians result from inviting God to "create in me a clean heart in me, o God, and renew a right spirit within me." Psalm 51:10 When the Holy Spirit is invited into the heart, a miraculous transformation results in character traits powered by love. Living a new life, powered by love, is evidence of allegiance to God, and His law.
"Love, joy, peace, patience, kindness, goodness, faithfulness, gentleness and self-control." Galatians 5:22, 23 "Clothe yourselves with compassion, kindness, humility, gentleness, and patience…Forgive whatever grievances you may have against one another. Forgive as the Lord forgave you." Colossians 3:12,13 Paul left no doubt, "the greatest of these is love."
"Forgive," as a component of "love", sets a high bar for those carrying Christian credentials. Christ confirmed the priority of forgiveness by word and example. The Lord's prayer includes "forgive us our trespasses as we forgive those who trespass against us." Just before His death on the cross, He was heard to say, "Father, forgive them, for they known not what they are doing."
Paul provided perspective for recognizing the iconic evidence of Christian character. "And now these three remain: faith, hope, and love. But the greatest of these is love." I Corinthians 13:13
When love takes over, it's not a human v. human competition producing a loser. Instead, it's a win/win, available to every man, woman and child who has lived on Planet Earth. Love power exists as a living force, permeating every fiber of a human's physical and spiritual being. Pure, living love motivates all thoughts and actions intuitively.
Money can't buy it; governments can't impose it; a corrupt human can't fake it. Heartfelt love power is cost free. It's a gift of God, available 24/7 to anyone who asks—even the most despicable excuse of a human is not beyond the reach of the love power of God.
Love power is God's gift. God's love, changes all lives that embrace the gift.
WLJ
"God is love; we're his little children, God is love; we would be like him. Tis love that makes us happy, Tis love that smooths the way; It helps us mind, it makes us kind To others ev'ry day."
Frank E. Belden