Love Power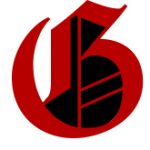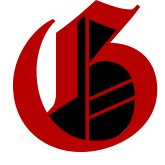 "Love is patient, love is kind.
It does not envy, it does not boast,
It is not proud. It is not rude,
It is not self-seeking, it is not easily angered,
It keeps no record of wrongs.
Love does not delight in evil,
But rejoices with the truth.
It always protects, always trusts,
Always hopes, always perseveres.
Love never fails…
Now, these three remain: faith, hope and love.
But the greatest of these is love."

JENNIFER LAMOUNTAIN, VOCALIST // STEVE HICKMAN, ARRANGER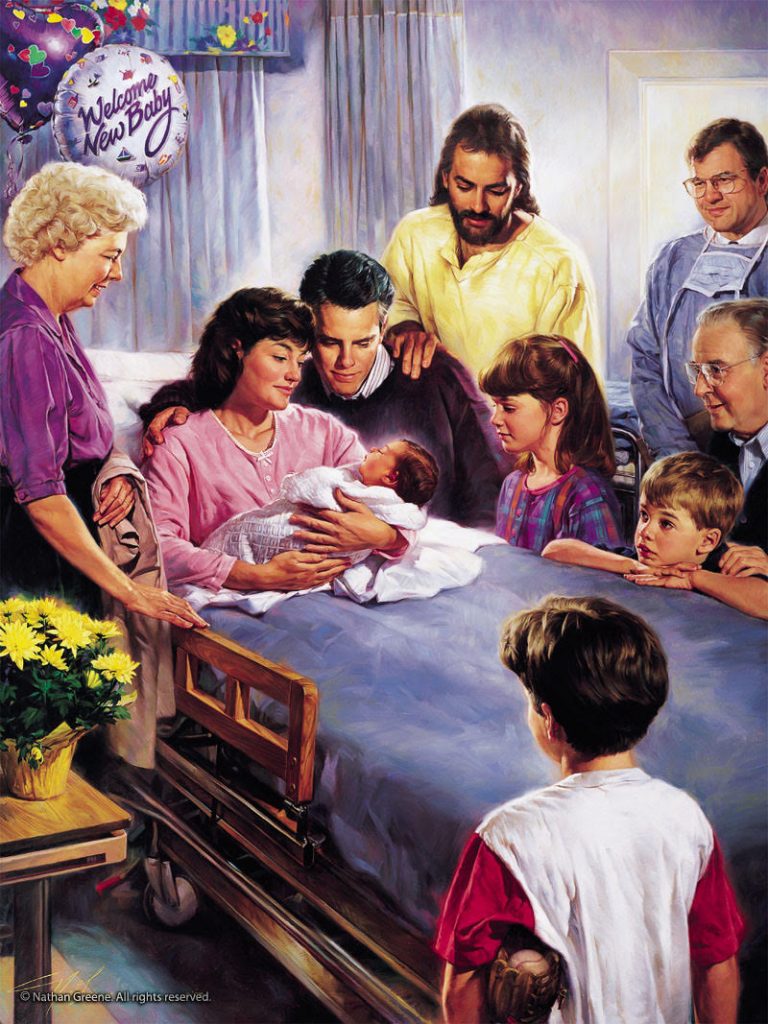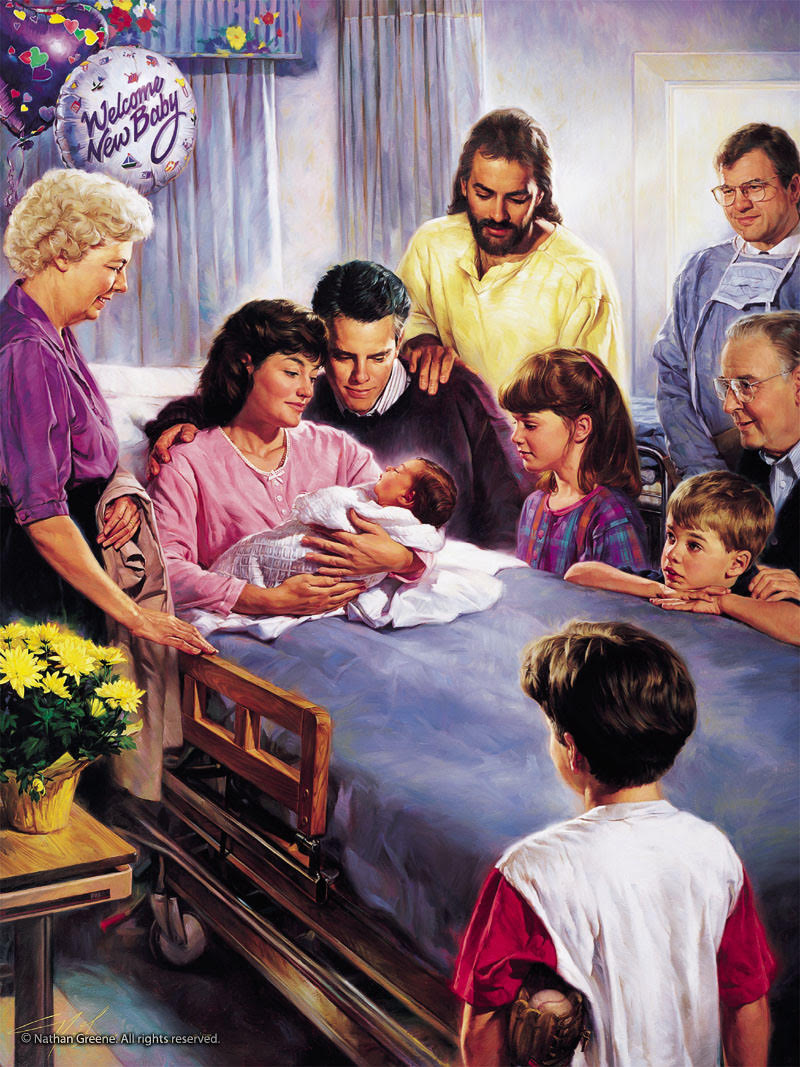 "The Birth" by Nathan Greene, ©, All Rights Reserved, Used by Permission
When a father, garbed impeccably in the formal attire of a clergyman, saw his toddler son fall face down when struck by a gentle wave on the shores of a pristine Minnesota lake, he reacted instinctively with blazing speed. With no thought of his formal minister garb, including carefully polished shoes, he rushed to save the life of his drowning, baby son.
Awakening from surgery in which she had donated a kidney to save the life of a dying brother, a wide-eyed, innocent little girl is said to have asked, "Is now the time when I'm going to die"?
A bitter cold weather front iced the wings of a passenger jet attempting to rise from a runway of Washington DC's National Airport, and sent it plunging into Potomac River's freezing currents. Only a paltry few of passengers and crew managed to extricate themselves from the deadly embrace of the sinking silver coffin and attempt to find the River's shore.
Shocked observers driving on the adjacent road, stopped their cars in horror and parked. When one young witness spotted an exhausted flight attendant flailing hopelessly in the River's icy grip, he ran to the river, and, fully clothed plunged into the frigid death trap, hoping to save the life of another unknown, and as yet, unidentified fellow human. Against all odds, he succeeded.
The power of love in action, comes as a critical component of the human DNA designed and delivered by our Creator God. Love paves the highway to human happiness. Fully embraced, love delivers a warm, glowing light enshrouding the fully engaged practitioner. Love triggers the laughter of happiness. Sadness is a collateral dividend of true love. Tears flow spontaneously from lachrymal glands at the loss of a treasured loved one. Love permeates and powers the fiber of life.
Evolution cannot explain the mythical transformation of inert, chemical matter into any kind of life, much less the DNA that shapes life's multiplicity of elegant, functioning designs. Nor can evolution offer a credible, scientific rationale explaining the source of the full range of emotions that permeate human life.
Evil stalks the land. Under cunning cosmetic cover, it subtly distorts the simple beauty of God-given love, deceiving the very elect.
Love and evil are incompatible. Without love, human, lacks the skill or the motivation to paint a pretty cultural picture. A vast percentage of social conflicts are the result of evil's insidious encroachment,
Evil undermines love by spawning arrogance, dishonesty, hate, selfishness, bullying, abuse, revenge, slander, jealousy, violence, deceit, and revenge. Evil erodes human relationships by judging other humans based on skin color, wealth, physical appearance, religion, age, gender, or nationality.
No wonder, a child mistreated by a parent, or exposed to the tyranny and biases of an evil adult, perpetuates the love-less environment he or she has seen and endured. A child deprived of love, and then exposed to the senseless killing fields of war, has been educated to carry the credentials of a potential Hitler.
Love is the only answer! Without love power dominating the equation, most negative issues plaguing society remain insoluble.
Money can't buy it; government laws can't impose it; a corrupt human can't fake it. Heartfelt love is cost free. Love is a gift of God, available 24/7 to even the most pitiful. despicable example of a human being. Paul describes the meaning and the power of love in I Corinthians 13.
Warren LeRoi Johns
Frederick Whitfield, composer