Blessed Assurance Sermon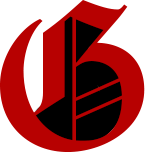 "I am come that they may have life, and that they might have it more abundantly."
JOHN 10:10

"All have sinned and come short of the glory of God." Christ's robe of righteousness can cover all sin!
Character building is the work of a lifetime. God's perfect character is reflected in miraculously transformed human personalities, intuitively reflecting "love, joy, peace, patience, kindness, goodness, faithfulness, humility,  gentleness, self control, compassion, humility, and forgiveness, " while onsistently growing in grace, powered by God's Holy Spirit.
We are not judged by occasional good or bad deeds, but by the chosen direction taken in life's journey. Christians covered by Christ's robe of righteousness are assured of being accounted perfect by God's grace. Forever life is God's gift to all believers who walk daily with Jesus.
"He Touched Me' by the Bill Gaither Vocal Band.
God's love is more than a simple noun…it's a vibrant, living verb instilled in our hearts by our Creator. Love for others produces life-enriching emotions, ranging from smiles to tears—peace that passes all understanding, patience, joy, forgiveness, humility, compassion, honesty, kindness, faithfulness, gentleness, self-control, goodness—all spontaneous responses inspired by God's Holy Spirit.
Man-made religious systems may serve as launching pads pointing towards God, but form cannot substitute experiencing the substance of God's love and grace. The true "church" consists of God Almighty and any single individual from any era, race or culture. All who remain faithful to Jesus and embrace God's love are guaranteed keys to His Everlasting Kingdom.
"He's alive, and I'm forgiven and the gates are open wide—"