Blessed Assurance Sermon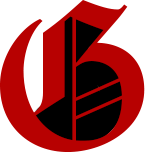 "All have sinned and come short of the glory of God."
Christ's robe of righteousness can cover all sin!
Character building is the work of a lifetime.
God's perfect character is reflected in miraculously
transformed human personalities, intuitively reflecting
"love, joy, peace, patience, kindness, goodness, faithfulness, humility,
gentleness, self-control, compassion, humility, and
forgiveness, " while consistently growing in grace,
powered by God's Holy Spirit.
We are not judged by occasional good or bad deeds,
but by the chosen direction taken in life's journey.
Christians covered by Christ's robe of righteousness
are assured of being accounted perfect by God's grace.
Forever life is God's gift to all believers
who walk daily with Jesus.