Abundant Living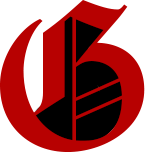 "I am come that they may have life,
and that they might have it
more abundantly."
John 10:10

For those who discover the peace that comes with discovering
and "Leaning on the Everlasting Arms" of Christ,
Psalm 23 provides a fitting resume.
"The Lord is my Shepherd,
I shall lack nothing.
He makes me lie down in green pastures,
He leads me beside quiet waters,
He restores my soul.
He guides me in paths of righteousness,
for His name's sake.
Even though I walk through the valley of the shadow of death
I will fear no evil, for you are with me;
your rod and your staff they comfort me.
You prepare a table before me
In the presence of my enemies.
You anoint my head with oil;
my cup overflows.
Surely goodness and mercy will follow me
all the days of my life, and I will dwell
in the house of the Lord, forever."
PSALMS 23
Music performed by Bill Gaither Vocal Band
God's love is more than a simple noun…it's a vibrant, living verb instilled in our hearts by our Creator. Love for others produces life-enriching emotions, ranging from smiles to tears—peace that passes all understanding, patience, joy, forgiveness, humility, compassion, honesty, kindness, faithfulness, gentleness, self-control, goodness—all spontaneous responses inspired by God's Holy Spirit.
Man-made religious systems may serve as launching pads pointing towards God, but form cannot substitute experiencing the substance of God's love and grace. The true "church" consists of God Almighty and any single individual from any era, race or culture. All who remain faithful to Jesus and embrace God's love are guaranteed keys to His Everlasting Kingdom.
"He's alive, and I'm forgiven and the gates are open wide—"